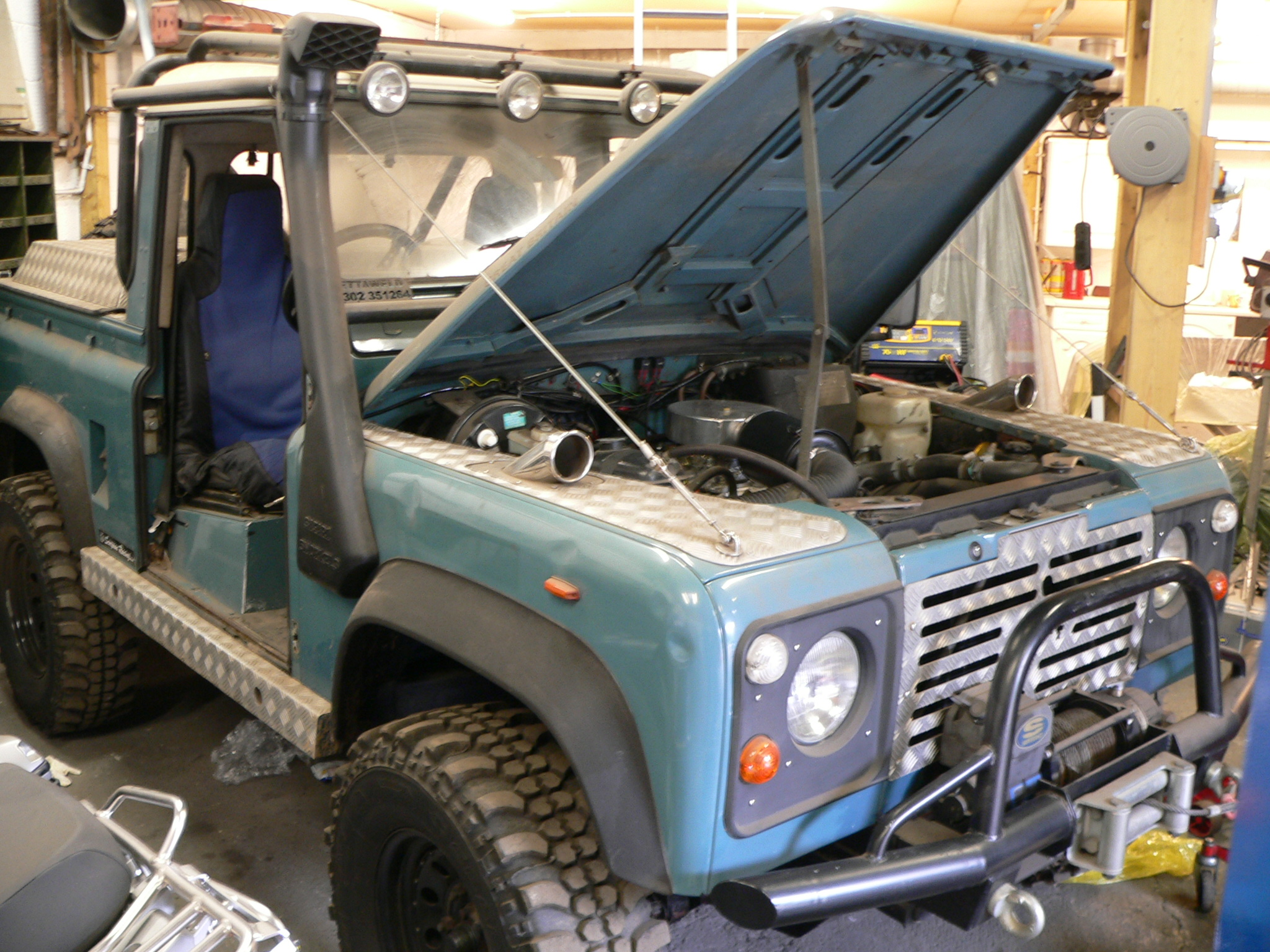 This Defender is one of our very own 1985 Defender Factory V8.
Converted from SU carburetors and fitted a 4 barrel Ellenbrock carburetor for enhanced performance!
Also Converted from from Drum brakes to Discs on the rear.
Fitted with a Roll Cage; EP9 SuperWinch, Aluminium lid on the tub. This car will be for sale in the foreseeable future.