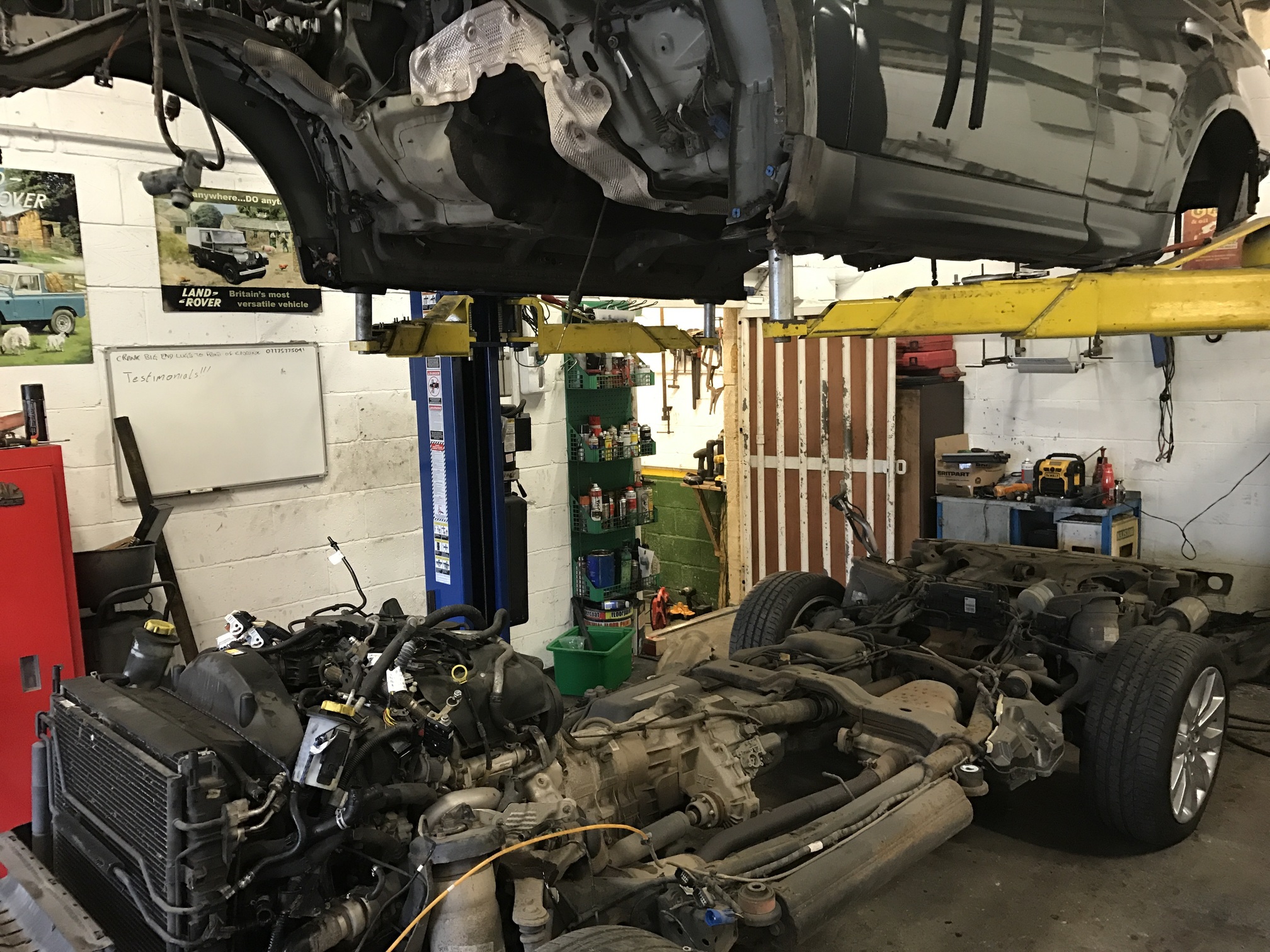 Each car is different, for some a quick fix is a few nuts and bolts and voila!
As our readers may know this doesn't always work out for Land rovers. Engine work and even oil pipes can turn what sounds like a small job into a project in itself.
Below are a few examples of body shells which have come off for access.